Meet Bela
I was born with a cupid and arrow. Just kidding. My gift of helping people to find love didn't start to emerge until I was in college. I went to a party, and had a lightning bolt strike me. A guy I met was PERFECT for my roommate, and I knew at that moment that they would get married, move to the suburbs, and have beautiful children.
It took them a bit longer to be convinced (try 5 years!) but by the end of their first week dating, they knew it was 'it' and got married two years later (they do have beautiful kids and live in the suburbs, just for the record).
On our wedding day and today! (1997)
So back to me – I finished college with two degrees, in Finance and German – and worked in Mergers & Acquisitions for one year, and then joined my dad's business (he made Teflon for pots and pans – if you want to know more, ask me and I'll share). This is how I obtained my phD in Entrepreneurship (just kidding, I mean it figuratively). All the while, I kept matchmaking people. I couldn't stop. It was a thing. In 2001, our company was bought by Akzo Nobel (the world's largest coatings company) – and the rest of my family happily retired. I loved my work there, and they wanted me to stay forever. Forever ended in 2006, because I couldn't shake this idea of building a NEW process that would help people find love.
So, I had two kids (Jaden and Max who are amazing), and started SDA in 2009 – using the same process I used to KNOW that Andy was right for me. And, because the internet came along as well, I incorporated online dating into the plan too (wink!).
Now, I have a life I love, a husband that's pretty freaking awesome, kids that bring me joy, and a business that I dreamt of for so many years.
I love love and I'd love to help you find love.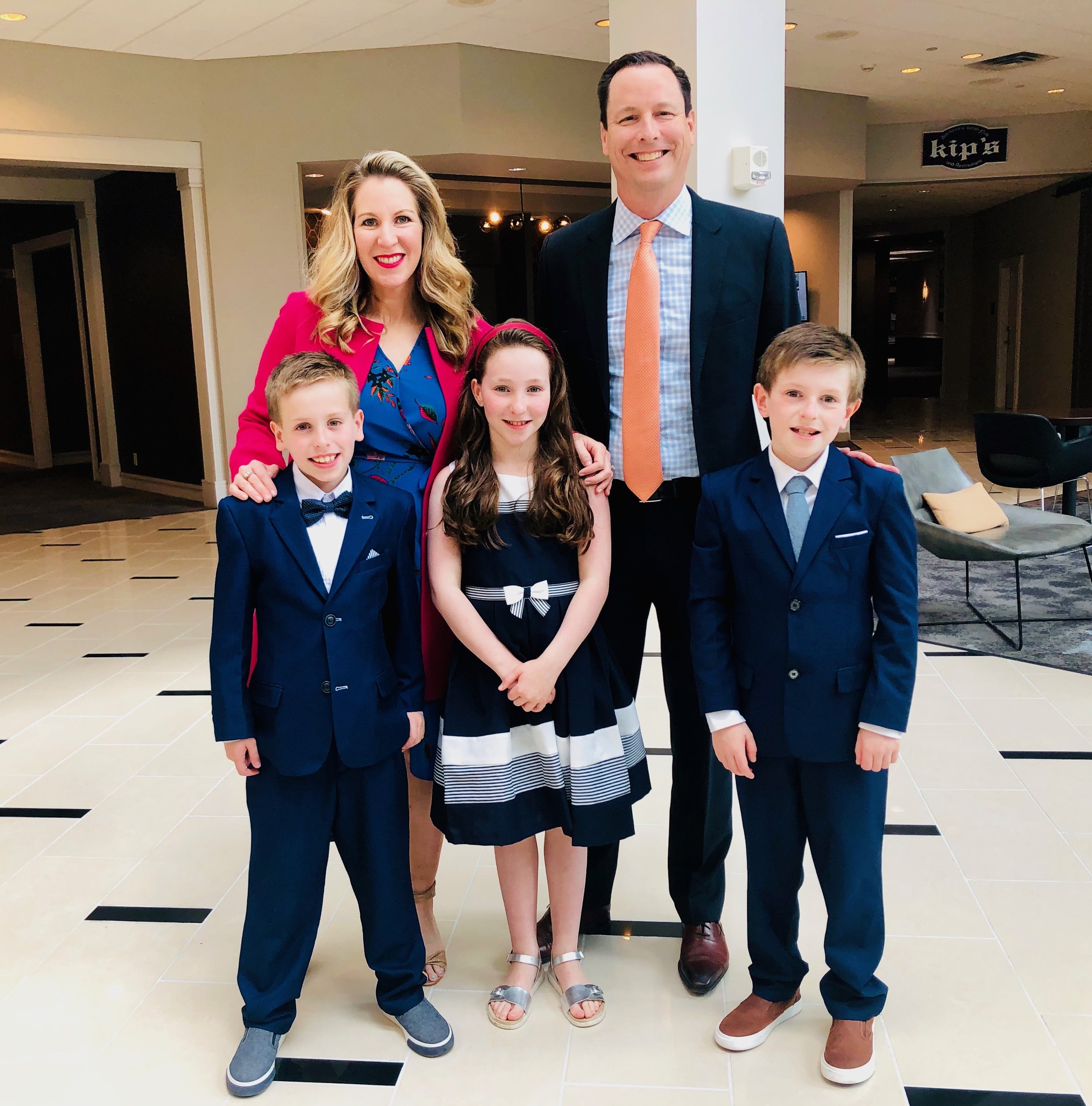 Lindsay has been at Smart Dating Academy since 2013, and has coached hundreds of our clients to find happy and lasting love. She has also been a matchmaker since 2003, and set up thousands of professional clients on dates that led to marriage. Lindsay graduated from Washington University in St. Louis with dual degrees in psychology and business - and has a natural knack for understanding people and developing a strategy for success. Additionally, Lindsay is a certified dating coach, happily married to a wonderful man, and has three beautiful children that light up her world.
"I want to thank Lindsay for all of her help in my search for love. Jeff proposed to me and we are getting married. I have never felt more sure in my life that I finally found the right one."